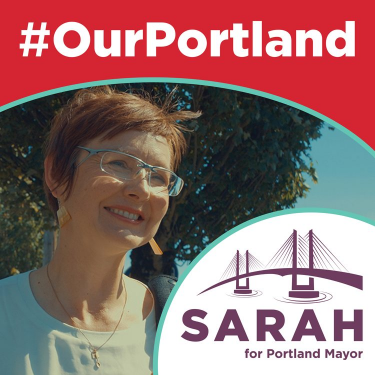 Unemployment Benefits for Sex Workers and Undocumented Workers
About this Episode
April 10, 2020
It's Friday night! Sarah cheers the city-run tent villages that are coming online for the current COVID-19 emergency, a program she has been calling for since the beginning of her campaign and would like to see stay online.
Stayed tuned for Sarah's Recovery and Resiliency plan, which will be dropping along with a full podcast episode on Tuesday.
Here's how you can help get Sarah elected Portland's next mayor on May 19th:
And finally, a few links mentioned in today's episode:
This is an audio-cast of Sarah's live stream from earlier. To view this and other live streams, visit sarah2020.com/live.
Have a question for Sarah? Email it to [email protected].