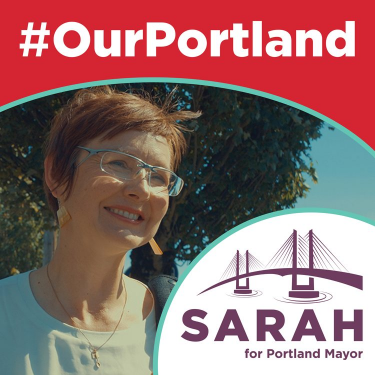 Get Out The Vote w/ Ciara Pressler
About this Episode
May 8, 2020
We're in the final stretch of the primary campaign! Sarah gives a few updates and talks with Ciara Pressler, founder of Pregame.
Here's how you can help get Sarah elected Portland's next mayor on May 19th:
This is an audio-cast of Sarah's live stream from earlier. To view this and other live streams, visit sarah2020.com/live.
Have a question for Sarah? Email it to [email protected].