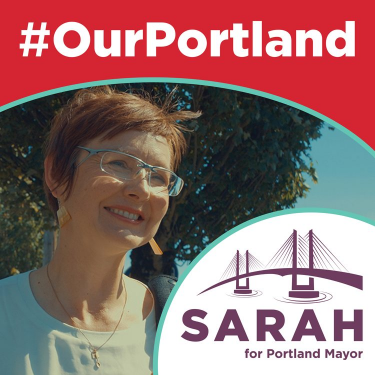 A Momentous Supreme Court Decision w/ James Ofsink
About this Episode
April 25, 2020
Sarah comments on the KATU debate from earlier this week, and the rare rebuke of the incumbent by the city auditor's office that followed. Then she and democracy activist James Ofsink discuss this week's momentous decision by the Oregon Supreme Court that campaign contribution caps are constitutional after all.
Here's how you can help get Sarah elected Portland's next mayor on May 19th:
This is an audio-cast of Sarah's live stream from earlier. To view this and other live streams, visit sarah2020.com/live.
Have a question for Sarah? Email it to [email protected].