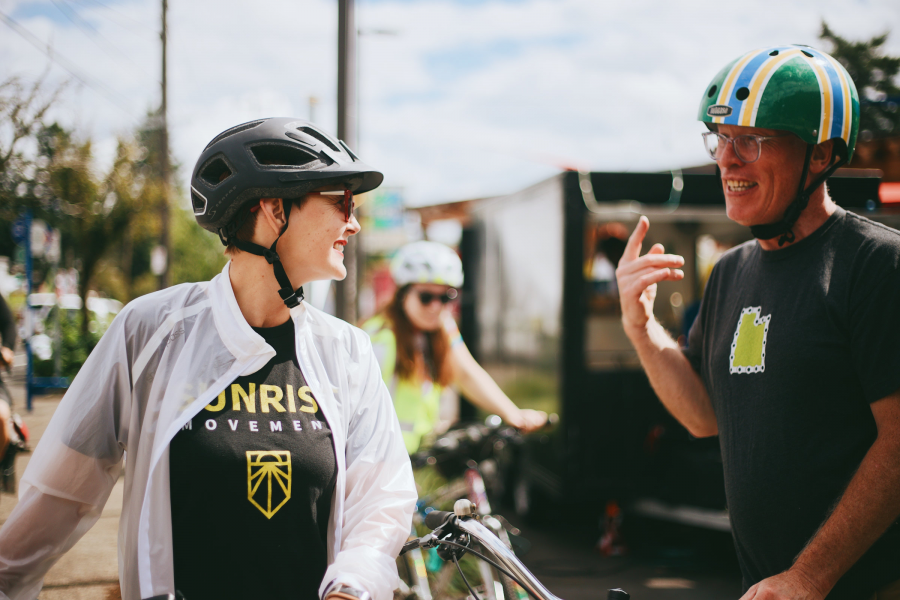 Portland, This is our Chance
Vote Sarah Iannarone for Portland Mayor
My name is Sarah Iannarone (she/her) and I'm a mom, community leader and Portland State educator. I've advised urban leaders from around the world how to make their cities great. I come from a working class, union family. I put my kid through Portland Public Schools. I co-founded a successful business in my Southeast Portland neighborhood. I've spent a decade fighting to achieve Portland's potential through local government action. I'm not a politician, and I'm running a campaign free of big money corruption.
I love this city, but Portland's shared vision of a sustainable, livable hometown is slipping from view. The current Mayor's record is full of broken promises on solutions for houselessness and inequality. He's shown no leadership on civil unrest or public safety. On his watch, things keep getting worse. It's time for a change.
I'm offering a progressive alternative. If you choose me as your Mayor, I'm ready to enact community-led plans to clean up the mess we're in and achieve our potential. This city is on the verge of greatness, or continued decline. I believe that we will win.
Portland, this is our chance. I'm asking for your vote. Let's build a brighter future together.